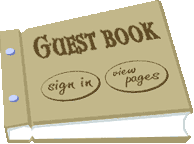 Welcome to "Soldier Blue" a British based World War Two R.A.F living history group,

dedicated to portraying the Wartime R.A.F Regiment and other R.A.F specialist units that people tend to forget about.

We have a wide selection of original Uniforms, to help us portray a wide variety of R.A.F Air force and UK Ground forces throughout all stages of WW2 and all the various theatres of operations:-

We work with various other Living history groups / historical interpreters and veteran associations.

We do static LH displays for WW2 events.

We do not glorify warfare.

Last Updated: 31/5/2016
R.A.F Regiment L.A.C  Armoured Vehicle Flight.

Light Anti Aircraft Flight .

We offer information and technical advice any questions or related queries, please feel free to contact us...

These Buttons Above will take you directly to their websites.

No 2 Armoured Car Squadron, at R.A.F Habbaniya in Iraq.

Sgt Richard Carson, after the battle RGPM 2007.

Lots more pages to see, click on the Navigation buttons below..

Visitors since November 2006:

Like this website? Please sign the Guestbook>>>

Soldier Blue As Seen in...

This website is dedicated in loving memory of National Service R.A.F L.A.C Stanley Keith Wagg 9/4/1930- 29/3/2012.

"Strive for perfection in everything you do. Take the best that exists and make it better. When it does not exist, design it."

Sir Henry Royce



Happy 73rd Birthday to the R.A.F Regiment. Formed 11st of February 1942.

It's not a hobby , it's a way of life- active remembrance...